/ Music + Misc.
–––

Here's a few fun projects Lovely had the pleasure of working on...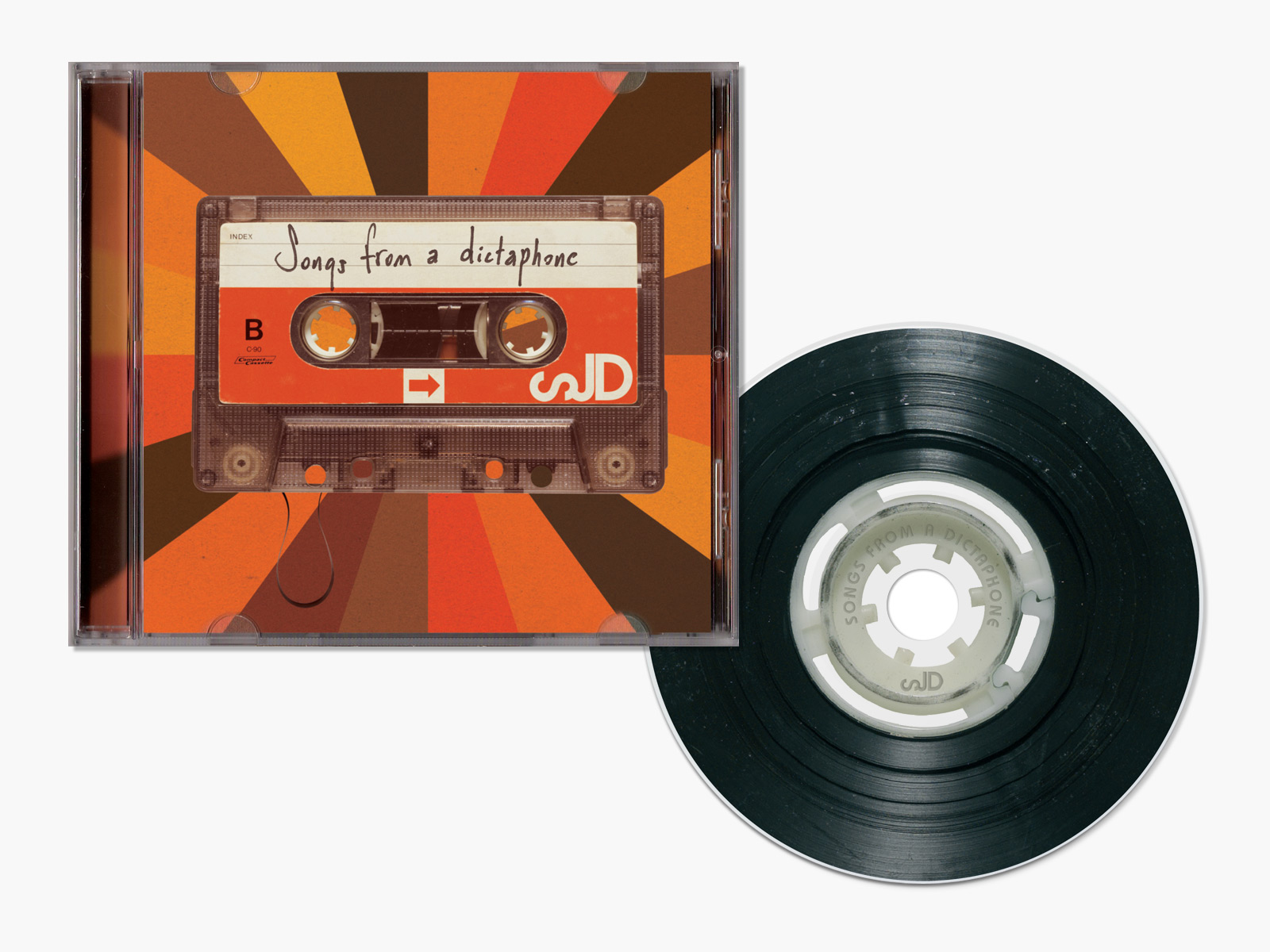 > SJD Album Artwork
When given an open brief by Sean Donnelly for his 'Songs from a Dictaphone' album Lovely had a play with the title, seeing where cassette tape could be pushed out to. Hours of fun were had dismantling old tapes with photographer Becky Nunes, from which we created a tribe of tape creatures for the accompanying CD booklet.

–––
> Jefferson Belt Album Artwork
For Jefferson Belt's album of 60's inspired moog music Lovely looked at old stereo sound albums from the period. After stumbling across the cover image of legendary table tennis hustler Marty Reisman Lovely contacted Marty and got his kind permission to use the photograph in exchange for a handful of CD's. Thanks Mr Reisman, rest in power.

–––
> Endless Boogie Promo Poster
When we heard one of our favourite American bands were touring Australia Lovely got in touch with a mate in the industry and persuaded him to bring the band out to NZ. Lovely happily did the promo poster in exchange for a bunch of comps. The gig was great, and we got to party back at Lovely HQ with Paul 'Top Dollar' Major and the band afterwards. Boogie on down.

–––
> Rebel Soul Records Promo Poster
Poster to advertise a winter bi-weekly record swap meet complete with optional roast dinner at The Thirsty Dog on K'Rd. Sadly the event never really took off, either too many vegetarians, or not enough record hounds.

–––
> Sopolemalama Filipe Tohi Promo Poster / Catalogue
Lovely had the pleasure of working with James Pinker, then head of the Mangere Arts Centre, designing the exhibition collateral for master stone carver Sopolemalama.

–––
> Lonnie Hutchinson Promo Poster / Catalogue
Another catalogue for Mangere Arts Centre, this time we focused on the idea of time with a hand rendered typeface and time lines. The rest of the design was kept sparse allowing Lonnie's work to take centre stage, as it should.

–––
> Jacinda Ardern 2011 Election Campaign Flyers / Billboards
One of many pro-bono jobs Lovely has taken on, this time because as we wanted Jacinda Ardern to be elected for Auckland Central. Unfortunately it was not to be, though little were we to know two elections later Jacinda would become New Zealand's Prime Minister! Definitely one of the more graphic approaches out there for advertising a potential MP. We at Lovely feel very relieved to have such a smart and genuine woman running the show (is it obvious that Lovely is left bent to the point of capsizing?!).

–––
> Internet Party 2014 Election Campaign Poster / Moment of Truth Event Poster
Ok so Lovely can be a bit loose when it comes to supporting left-aligned poilitcal parties, for fair balance we've also done pro-bono work for the Green Party and Mana Party. Whether you loved or hated them, there's no denying the Internet Party spiced up what was an already given election. As head of design, this was definitely one of the more interesting, fun and outright bizarre six month contracts we've ever taken on. Not to mention the remuneration was outstanding thanks to a very rich German hell bent on over-throwing the government.

–––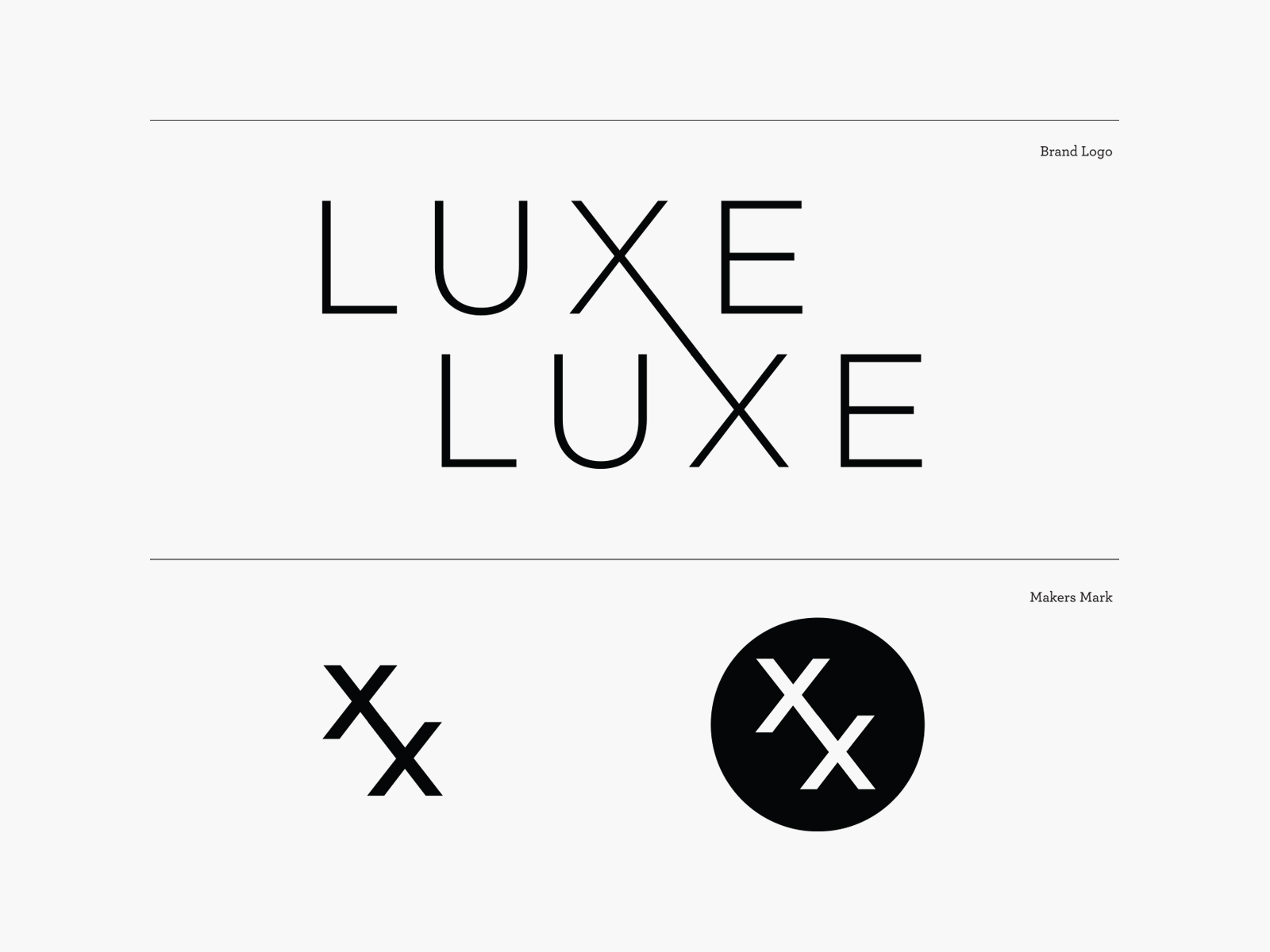 >
Luxe Luxe
Website Concept / Logo / Jewellers Makers Mark
Lovely was brought on to develop the Luxe Luxe jewellery brand look and feel, even coming up with the name for the client. After several months of development the client ended up going with a different logo, one that Lovely also designed, but this was our preferred version out of the five presented.
︎ luxeluxe.me
–––